5 reasons why you should get an automated garage door today
01/21/2017
Back To Blog
In today's modern world, convenience and ease of use have become essential to nearly everyone, and this is especially evident in electrical and mechanical devices. We want the maximum output with minimum effort. Why shouldn't your garage door be just as convenient as everything else around you? Now it can be! Enjoy a simpler life at just the touch of a button! The thought of installing an electric gate may seem a bit pricey, but it is a great asset for your home and for your family. Carry on reading to find out why.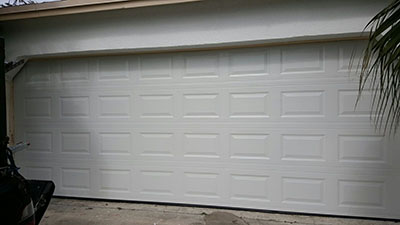 It offers both convenience and security
Imagine seeing the rain pouring from your car window and also calculating exactly how wet you'll get running from your car to the garage before then, still struggling to open it. Not a pretty picture? You could have a different ending to that story. Rather relax in the warmth of your car, press a button and watch as your garage door smoothly opens up for you. A dark and stormy night can also let your imagination run wild and you may see shadows and creepy figures everywhere. Don't let fear paralyze you and leave you stuck in the driver's seat. Instead you can dial our company's number, as we offer professional automatic garage door and opener installations.
There are so many beautiful options to choose from
Whether you're leaning towards rustic wood, sleek steel, eye-catching aluminum or gorgeous glass, you'll definitely find the right choice for you. There are of course other factors to consider which will impact some of the internal hardware of your door, such as which garage door springs will suit your requirements.
Give your home an instant facelift
Your garage door is one of the first things that outsiders see when they view your property. Having a beautiful brand-new garage door will instantly change the appearance of your home for the better! Not only will your house look good, the addition of the door may even increase your property value a bit!
Repairing your door won't be a problem
So you purchased a new door, some time goes by and you end up having to repair it. You can always contact us for automatic garage door repair services. You could also read up on some easy maintenance tips to increase the lifespan of your door.
Servicing your door is just as easy
Depending on how often your garage door is used, it usually needs to be serviced just once a year. We can take of that for you – just give us a call!